How to boot Windows 8/8.1 in safe mode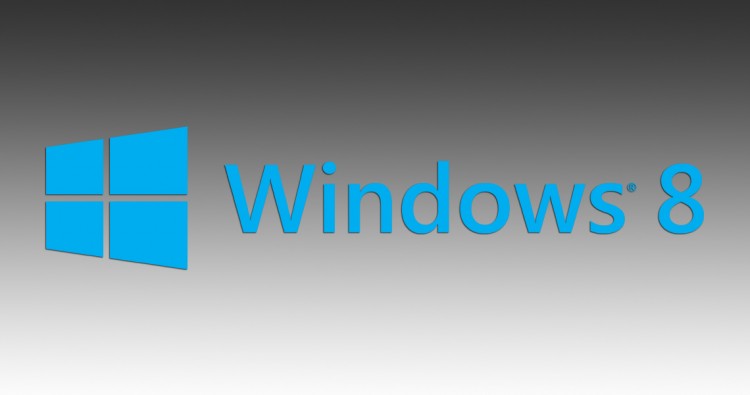 You surely noticed that Windows 8 and Windows 8.1 no longer boot in Safe Mode by pressing F8 or Shift+F8 keys. That's because the boot procedure in Windows 8/8.1 has changed, since it become so fast that it literally cannot be interrupted by any of your keypresses. Anyway, Safe Mode in Windows 8 and Windows 8.1 is not too different from the one found in earlier versions of Windows: the operating system still loads only the most basic drivers and services, so that it can display a minimal useful interface.
The only important difference is that the minimum screen resolution used by Safe Mode has risen from 800×600 pixels to 1024×768 pixels.
Here are 5 ways in which you can boot into Safe Mode.
1. Using System Configuration Tool (msconfig.exe)
The easiest method for booting into Safe Mode is to use the System Configuration tool, also known as msconfig.exe.
Go to the "Boot" tab and, in the Boot options section check "Safe boot". Finally, click OK.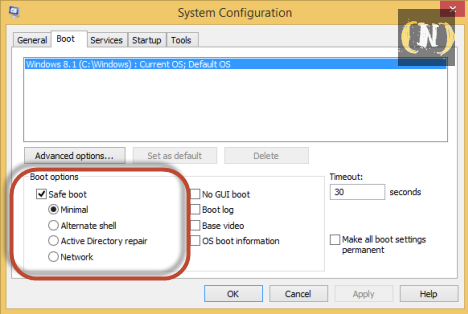 After you click "OK", you will be informed that you need to restart your computer. Click "Restart" or "Exit without restart" depending on whether you want to restart now or later.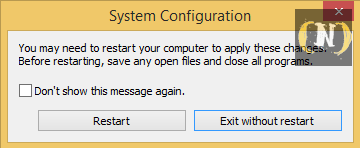 At the next restart, Windows 8/8.1 will start in Safe Mode.