Install and configure GitLab with Plesk 12 on CentOS 6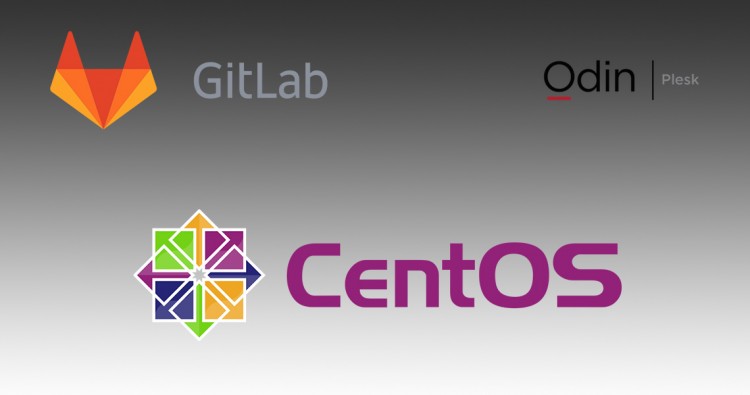 Phase 5 – Final checks
To test the SSH connection between your client and GitLab server (in the example, http://git.nullalo.com) you can use the following command from Git Bash:
ssh -T git@git.nullalo.com

Welcome to GitLab, Administrator!
You may get a warning like "The authenticity of host 'git.nullalo.com (192.168.0.103)' can not be established.": answer "yes" and press enter, and it won't be asked again (the host will be added to the list of known hosts in the known_hosts file).
Now you're all set! Check for errors while using GitLab with:
tail /var/log/gitlab/unicorn/unicorn_stderr.log -f
tail /var/log/gitlab/gitlab-rails/production.log -f
tail /var/log/gitlab/gitlab-shell/gitlab-shell.log -f
Also ensure that the additional Nginx directives are correct, namely that the chosen virtual host (in the example http://git.nullalo.com) is the only one to point to GitLab by simply visiting another domain hosted by the server (eg https://www.nullalo.com).
Although the procedure is reliable and verified, you should never perform it directly on the production environment, but you'd better try it for the first time on a copy (eg. A VM), as a particular configuration of your server may cause unexpected and not discussed in this article errors.
Last update: December 17, 2015 – tested on CentOS v6.7, Plesk v12.5.30 and GitLab v8.2.3